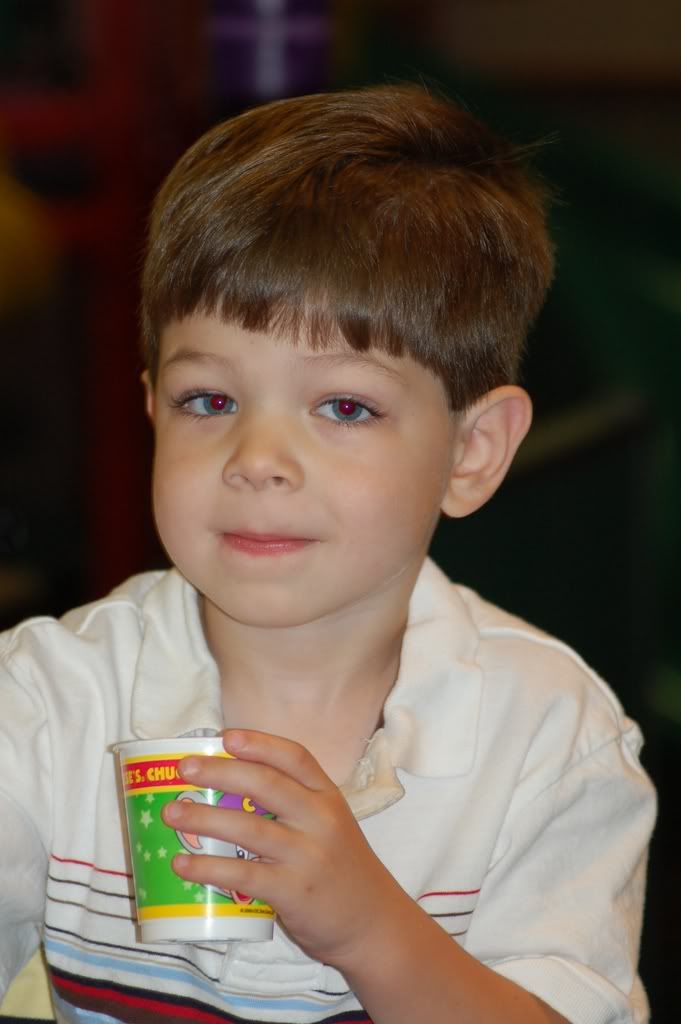 "How many days 'til my fake birthday?"
"Six."
"How many days is six?"
"It's six. It's just six days."
"But how many days is six days?"
"You will go to bed and then wake up six times."
"How many days 'til my real birthday?"
And so it has gone for days now: the countdown to Jacob's "fake" birthday as he has dubbed the birthday party day and to the "real" day celebrating five years. And today the day finally arrived for the fake birthday, a festive meeting of 11 little children, 4 grown-ups, 1 smiley car, and 1 large mouse. Yes, today the paths of Lightening McQueen and Chuck E. Cheese collided.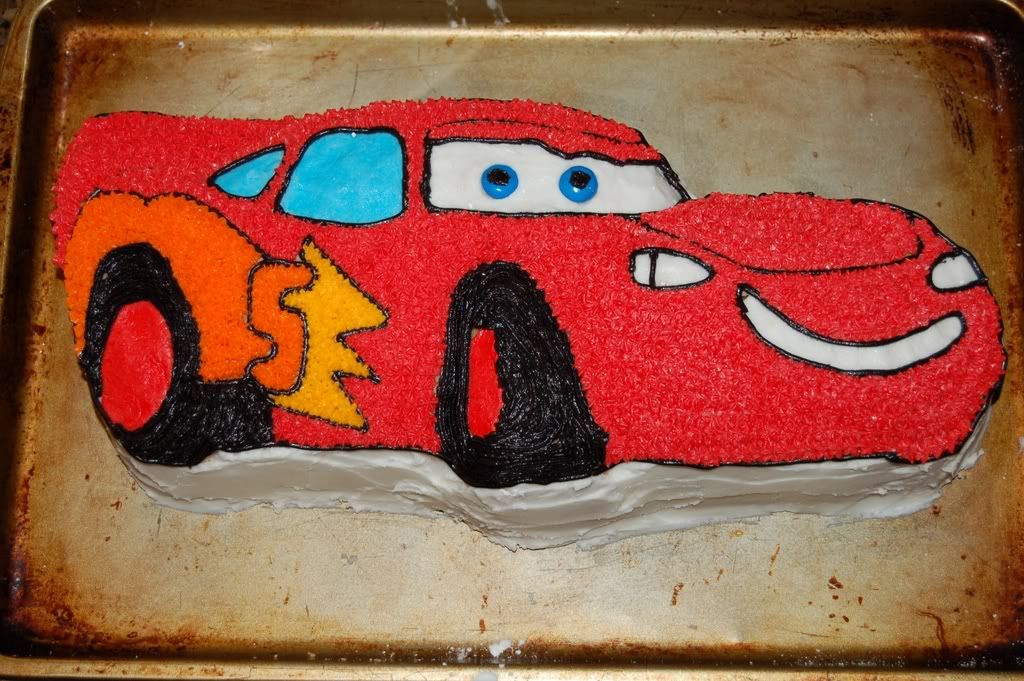 Jacob chose Cars for his fake birthday theme long ago. And, while I pushed for an intimate family affair, my shy little birthday boy specifically requested the presence of 4 of his buddies: Jack, Theo, Nelson, and Carter. Unfortunately, Nelson and Theo's families couldn't make it, but everyone else had a great time at Chuck E. Cheese. As far as intimate family affairs go, I think that may happen on Jacob's real birthday, the day on which we've promised to shower him with gifts. He waits expectantly for the second countdown to reach zero.