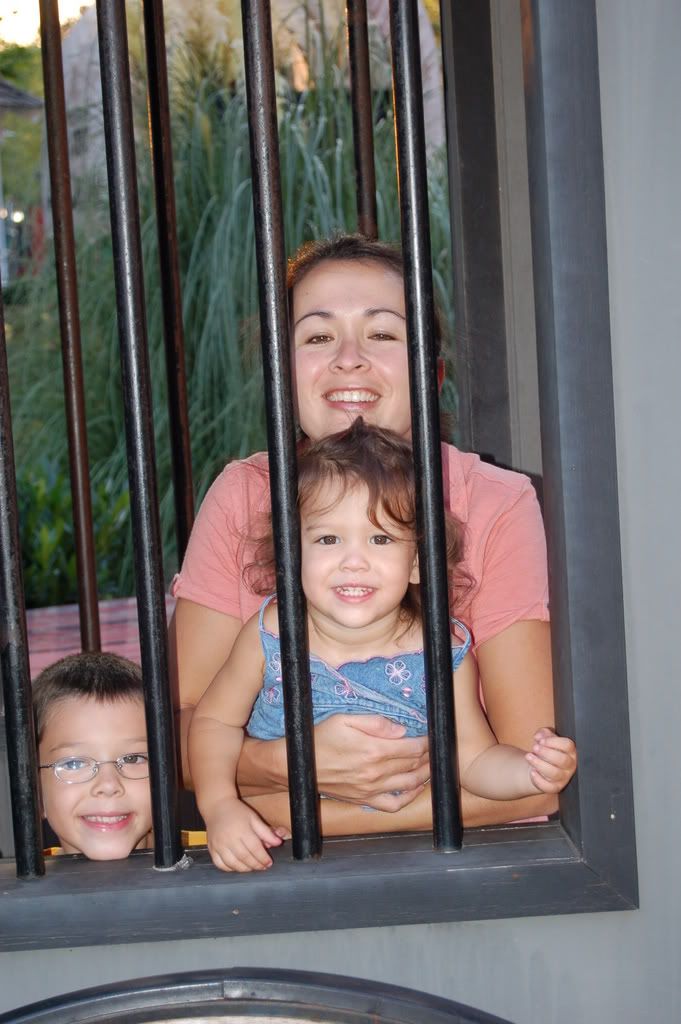 Phew! A busy and long but very fun day! Yesterday was full of adventure for us all as we began the day by acting out one of the Celtic warrior stories passed down from bard to bard. In addition, we heard an adapted version of Beowulf. My intention was to contrive a little art project after the reading where the kids would draw Grendel from their imagination. However, my plans were thwarted when the kids ambushed me to get a sneak peek at Bauer's rendering of the hideous monster. So out went the imagination! Next time I'll remember to cover up such illustrations!
There was a little art project later on in the day, however. Although I'm not sure she learned the letter A or saw the correlation with apples, Audrey had fun apple stamping with paint. And after the apple stamping she took to her paper canvas like our own little Renoir. Coincidentally, the apple stamping tied in rather well with this week's state study of New York. Alex even did some apple stamping in order to create a visual of the "Big Apple."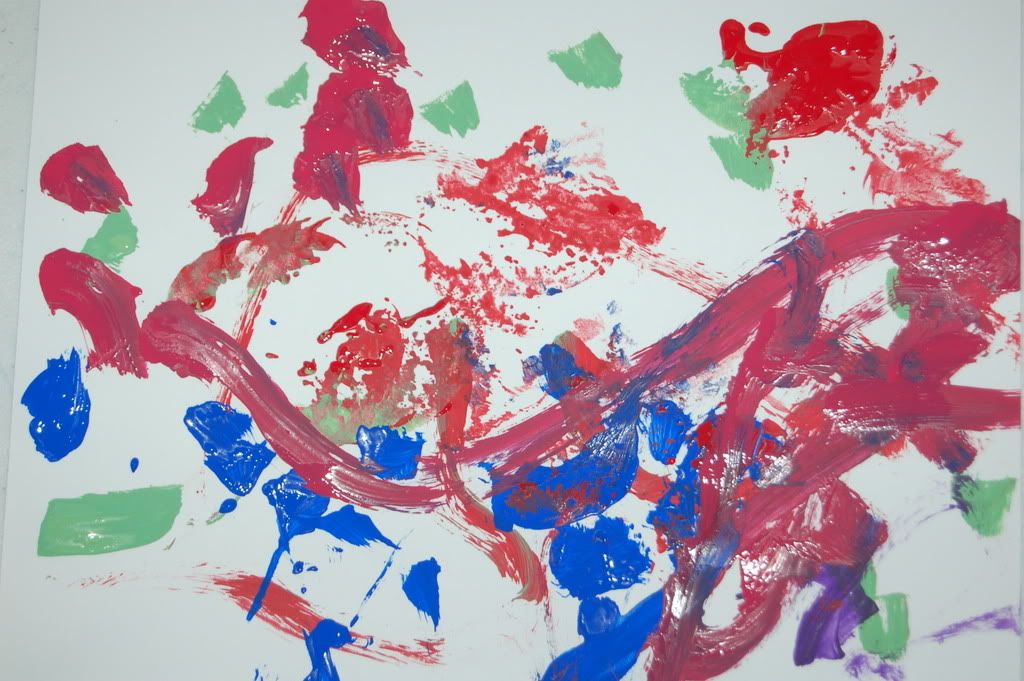 The highlight of the day came at the end---waaay at the end---and all I can say is, Thank goodness for a homeschool schedule! Some of the area public schools started yesterday, so we figured there wouldn't be too many families out doing touristy things. We've been wanting to take the kids to the laser show at Stone Mountain but hate crowds, so last night seemed a good pick. We were right about the crowds. We took a relaxed drive through the park and then a solitary stroll right down the walkway of the old Southern townscape they've created. Then it was out to the big, grassy area where we set up camp and then had a game of frisbee. The kids thoroughly enjoyed the frisbee and free range of this gigantic lawn--more so, I think, than the laser show itself, although they did mention they loved all of the fireworks interspersed throughout the show and spotlighted in the patriotic finale.