JACOB!!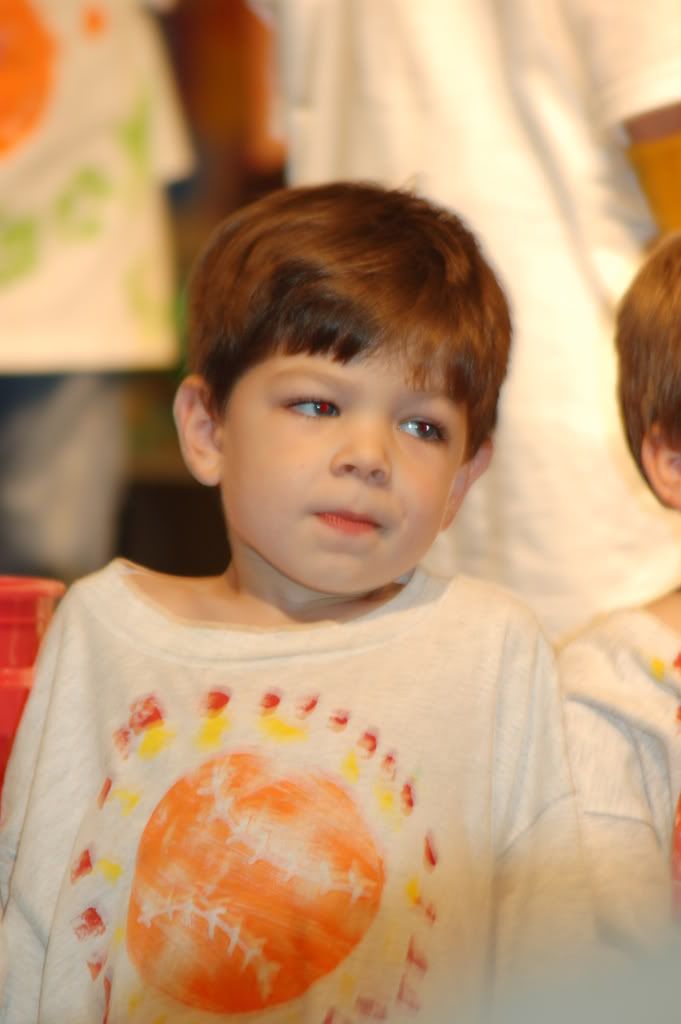 Last night was VBS Parents' Night, a night where all of the VBSers performed for the parents. I recall a similar night in 2006, only it was AWANA Awards Night. Jacob had just finished his first year of Cubbies, and he was to walk up on to and across the stage to receive his ribbon for participation. You know Jacob can be, at times, a bit shy and unsure of himself. So...guess who was the only parent who got to walk across stage holding the hand of a very nervous Cubbie? I commented to a friend after the ceremony that I was having visions of holding my taller-than-me son's hand as he receives his high school diploma and college degree. Everyone says, "Oh, don't worry, it's just a phase." Can you really call something that's lasted for FIVE years a phase?
Anyway, about last night...the kids have been working hard in Music class all week to learn the words and motions to the VBS songs. At Parents' Night, they were to stand in their assigned place throughout the auditorium and perform these songs. I had no doubt that Alex and Michael would perform with flair and drama (which they did), but I have to admit that, despite his reassurances that he would indeed perform, I was quite sure that at the last minute Jacob would say his tummy hurt and want to stay in the audience with us. But no! Although he hung around in the audience a little longer than the other two after the call to take places, he obediently went up to find his place...in the front, no less!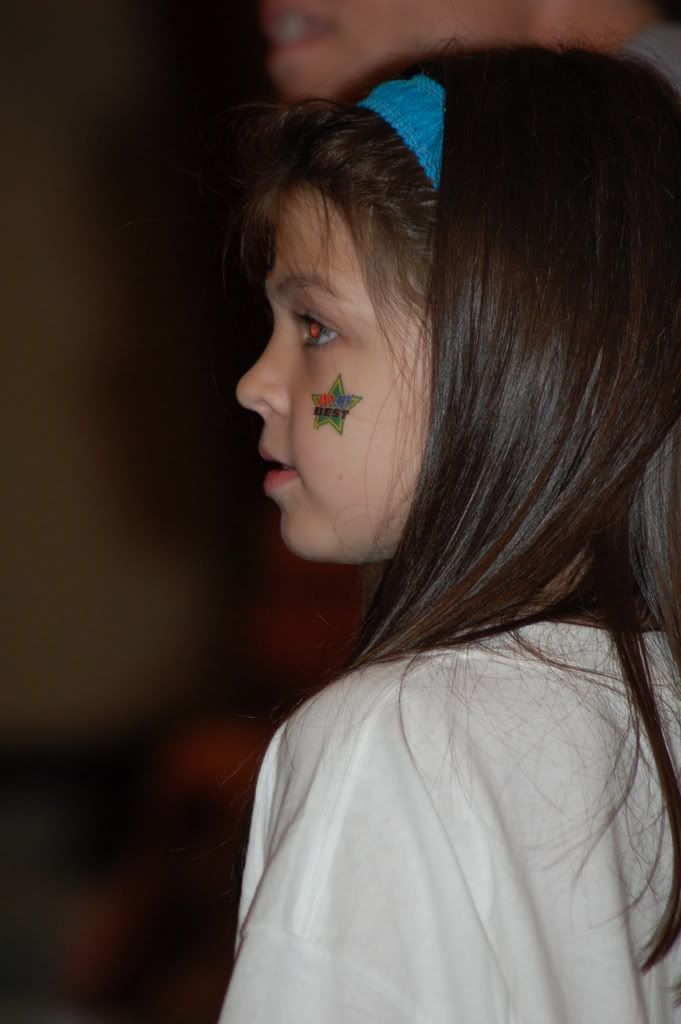 As the music started, Jacob performed the songs well...although whenever he'd see us trying to sneak a peek, he would get a little embarrassed and stop until we looked away! I think Mark was able to catch a little of it on video on the sly, though. Mark also got footage of the other two...and they did add their own flair and drama to the performance. We even have Audrey on tape getting into the music. She has a little groove thing going on and can get down as well as any of them. When she's dancing, she also moves her mouth animatedly as though she is singing. It's hilarious.
Back to Jacob...what a brave boy he was last night. We were so proud of him. After helping him through some tears a few mornings when I left him at VBS this past week, I know this "phase" isn't quite over, but we're making baby steps toward progress!