It was definitely time to take a break from the chores and take the kids on a field trip. So, after a mini-roadtrip carpool-style with my friend Marianna and her kids, we arrived at the Foxfire Museum . Nestled in the North Georgia mountains, the museum consists of several buildings which perfectly capture the Appalachian lifestyle of the early 1800s. The kids had a great time, and we enjoyed having the whole place to ourselves.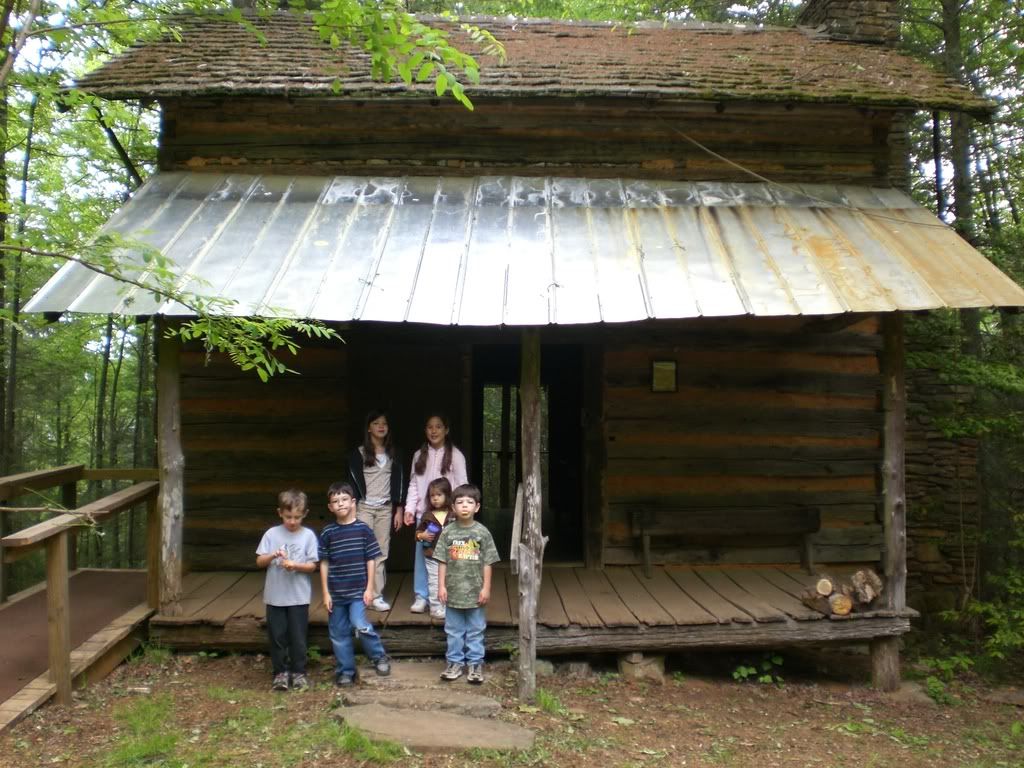 All of the kids in front of the Savannah House - the one-room building

which, at times, housed as many as 12!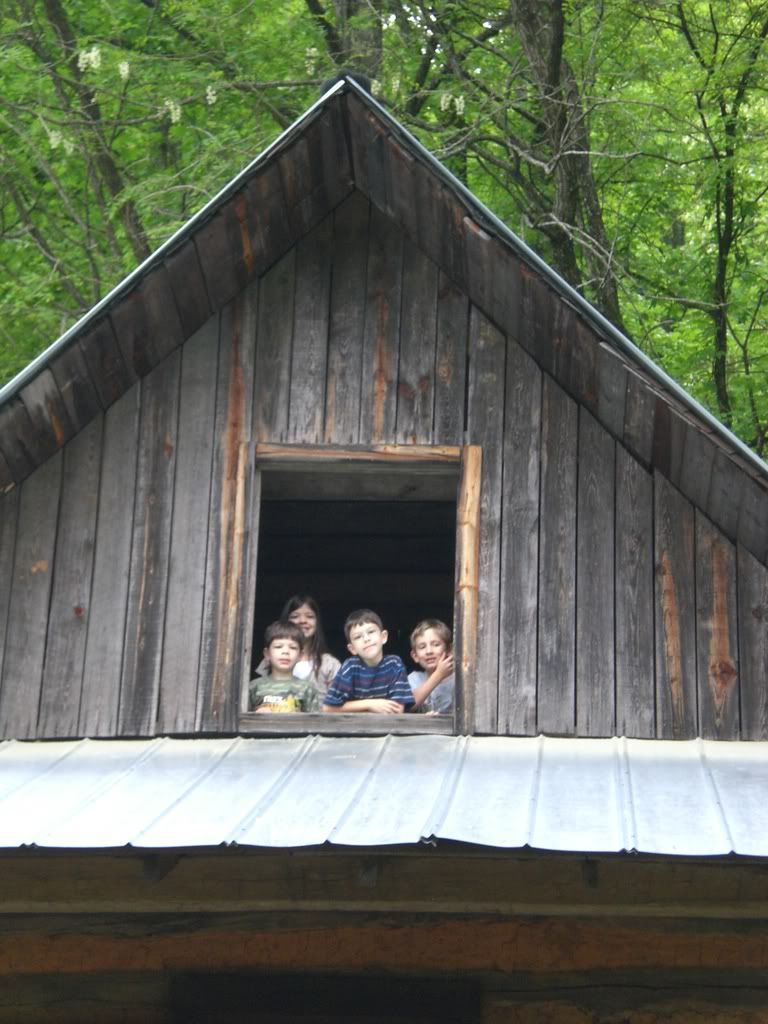 From the second floor of the grist mill
The water wheel at the grist mill
Alex in front of the above ground root cellar
In front of the Zuraw Wagon, the only documented wagon known to

have traveled to Oklahoma in the Trail of Tears
Having fun ringing the bell at the Chapel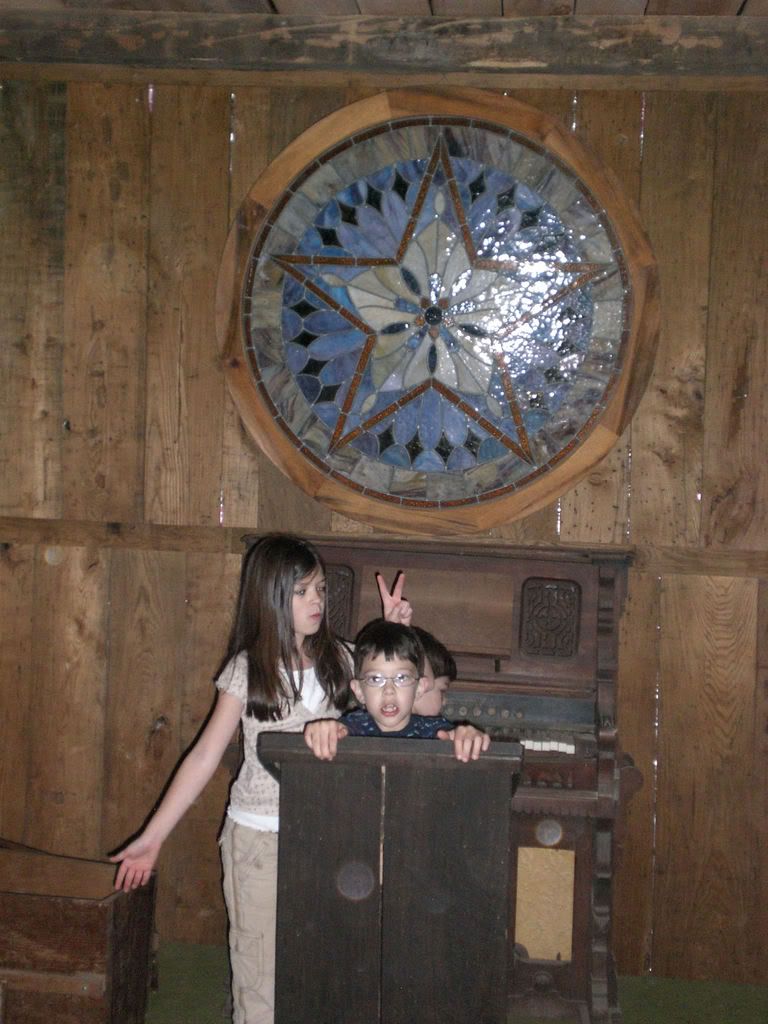 Preach it, Rev. Michael!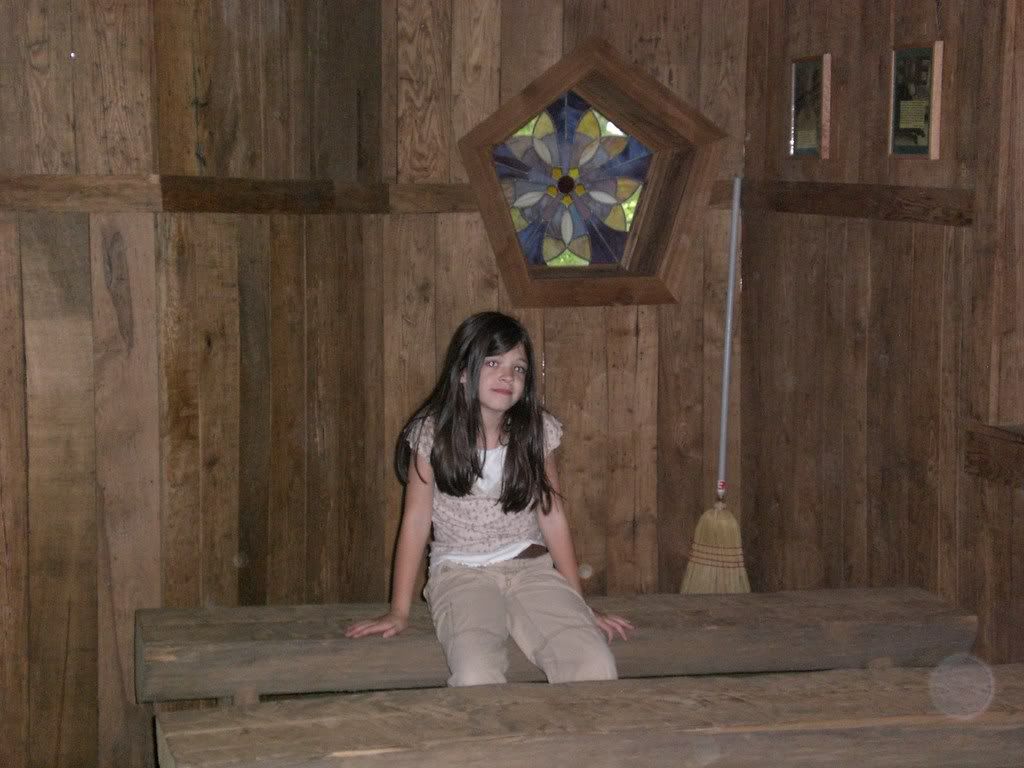 Banned to the "pews"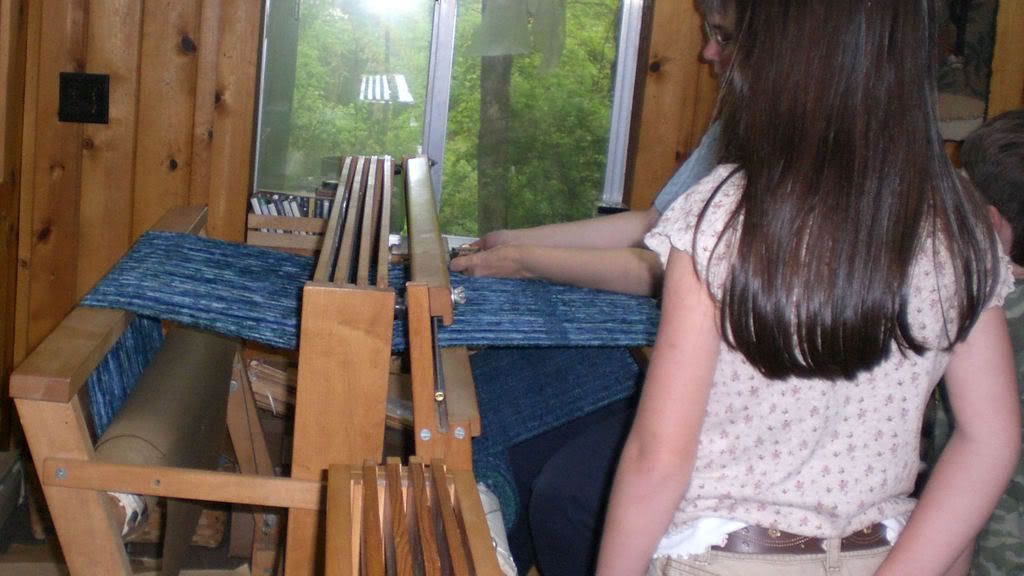 The weaving loom
Learning how to spin
Although we were ill-prepared for the chilly weather in the mountains, we had a great time--a welcome break from the monotony of our recent tasks!