We're supposed to be in Chicago right now...as a finale to our mid-western vacation which was to begin with a visit with friends in Missouri. However, Mark has been in too much pain with his back to make such a long trip by car. So...we decided to take a little mini-vacation/accompanying Mark on business to Tennessee. It's been a full couple of days. While the pictures say it all, here's a brief summary:
Yesterday we arrived early afternoon and spent a few hours at the Chattanooga Aquarium--our favorite fish place, even in comparison with the world's largest in Atlanta. We enjoyed dinner at the Big River Grille after which we splashed around in the heated indoor hotel pool. One downside of being such a large family--it's a little crowded in hotel rooms when there are no suites available. It was tight last night, but we survived.
This morning, while Mark was working, the kids and I spent a couple of hours at the Children's Museum. The kids had a great time with their favorite activity being the dinosaur dig where they had a chance to be archaeologists. They also enjoyed playing with pulleys, water, and various art and music media. The two hours until we had to head to Nashville passed quickly.
When we arrived in Nashville, Mark dropped us off at the big mall by the Opryland Hotel. We had our afternoon snack at the Aquarium Restaurant, which seats its clients around a gigantic aquarium containing sharks, eels, stingrays, and an assortment of fish. Not the Chattanooga Aquarium but great dining ambience all the same. The menu is expensive, but Paint Sharky is tradition for us, so we have to go whenever we're in Nashville. Paint Sharky is a huge rice krispy treat shaped like a shark and served on a palette with a paintbrush and 3 colors of "paint" icing. Unfortunately, they must have fired the old pastry chef and hired a new one who's not quite as fun because the "paint" this time was odd-tasting jelly. And the adult desserts left much to be desired. So much for tradition; we'll have to find a new one.
And so much for brevity in my summary. On to the pictures...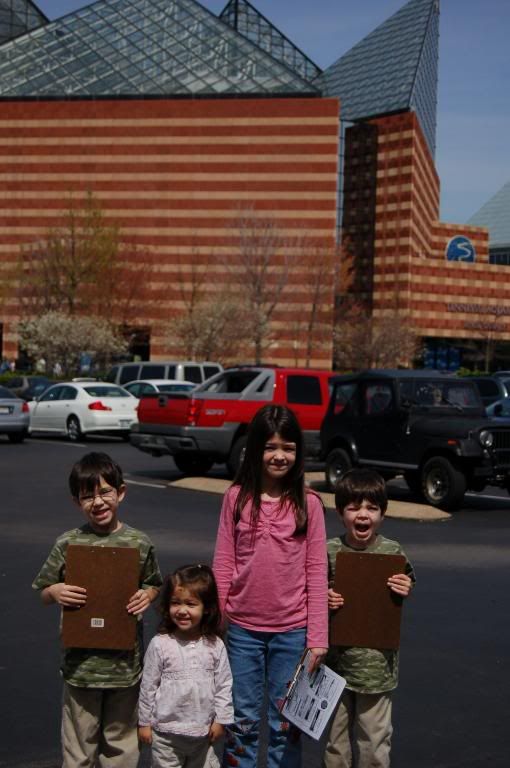 Yes, those are clipboards--it's a school day; the children must work!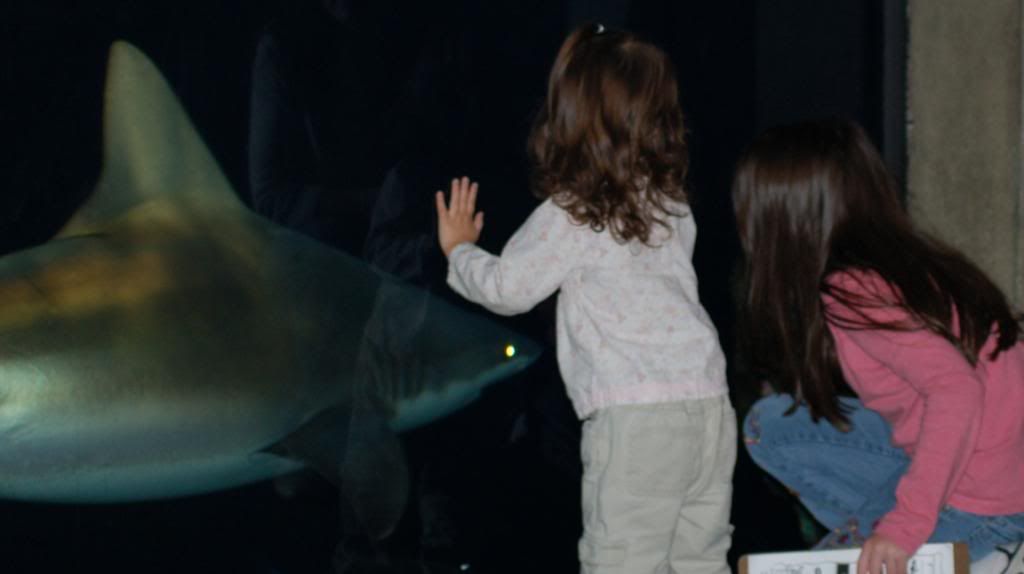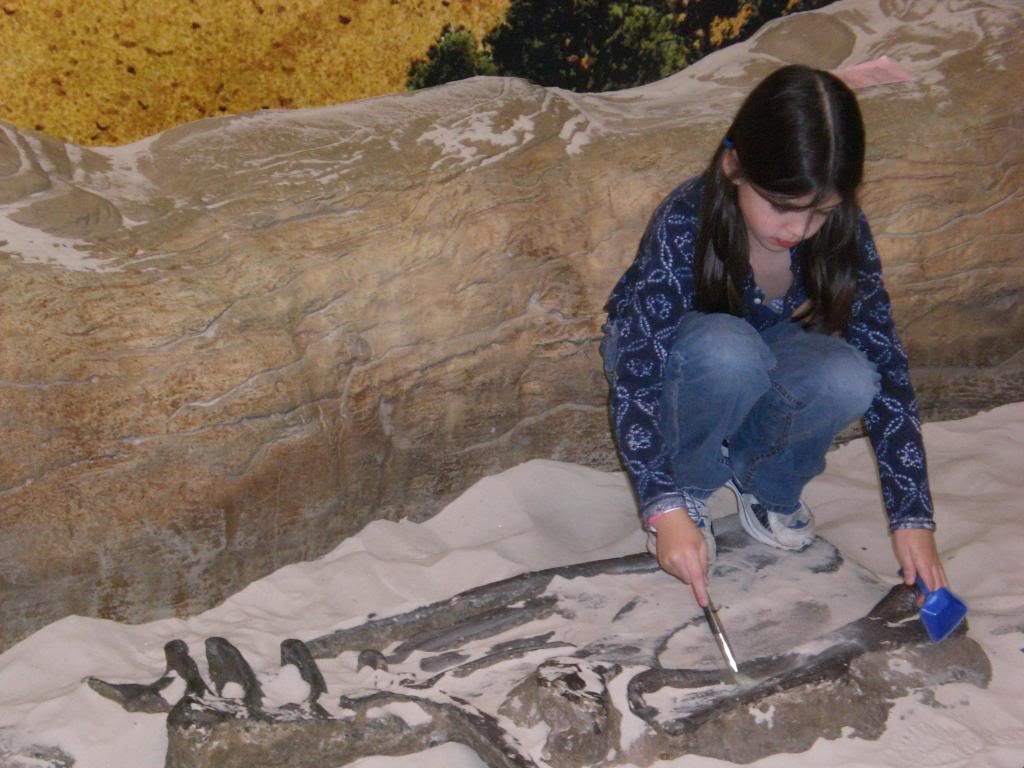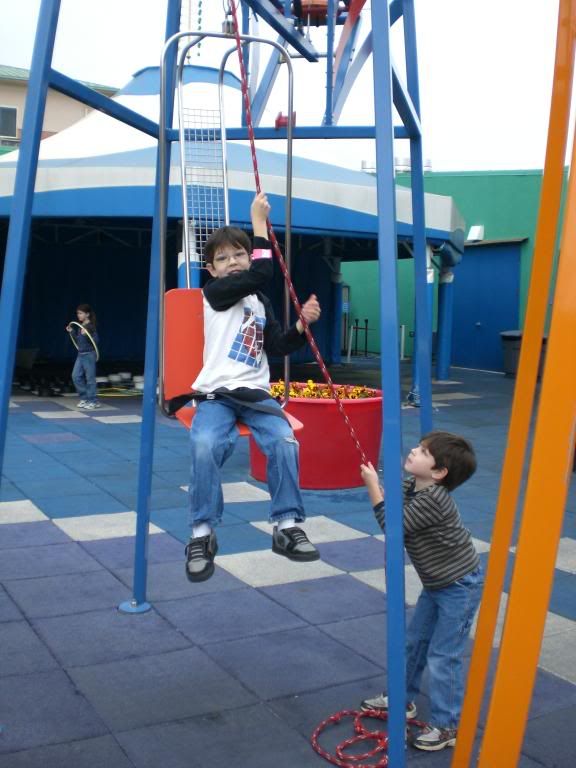 Fun with pulleys...gettin' little brother to do all the work!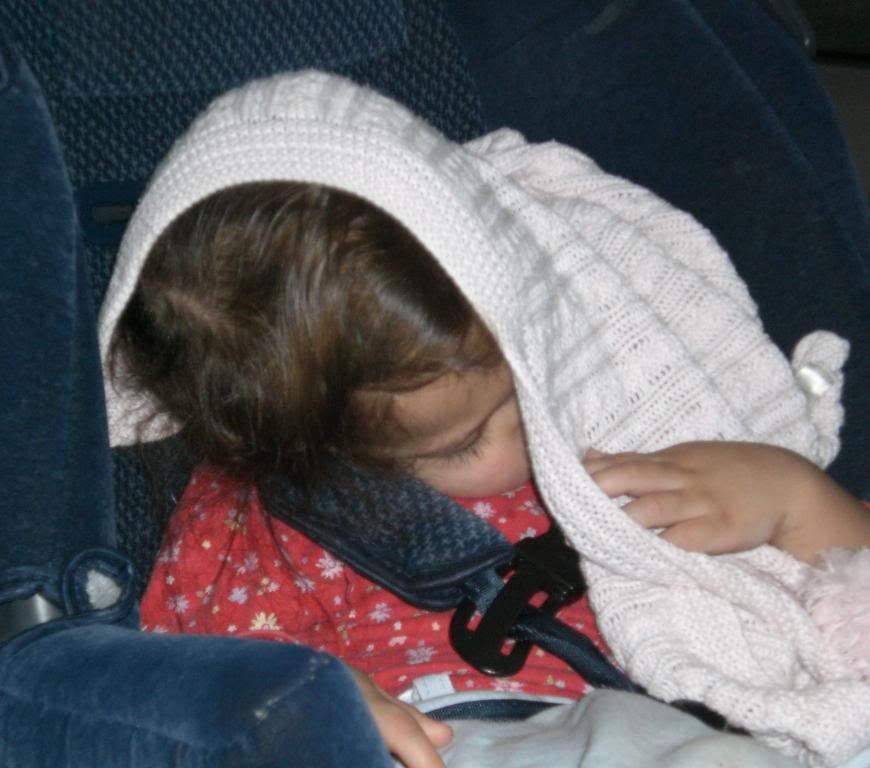 Sooo tired...after a late night and too much fun!
Aquarium Restaurant
Paint Sharky